a unique offer

School Counselor Course Package
Classroom lessons & professional trainings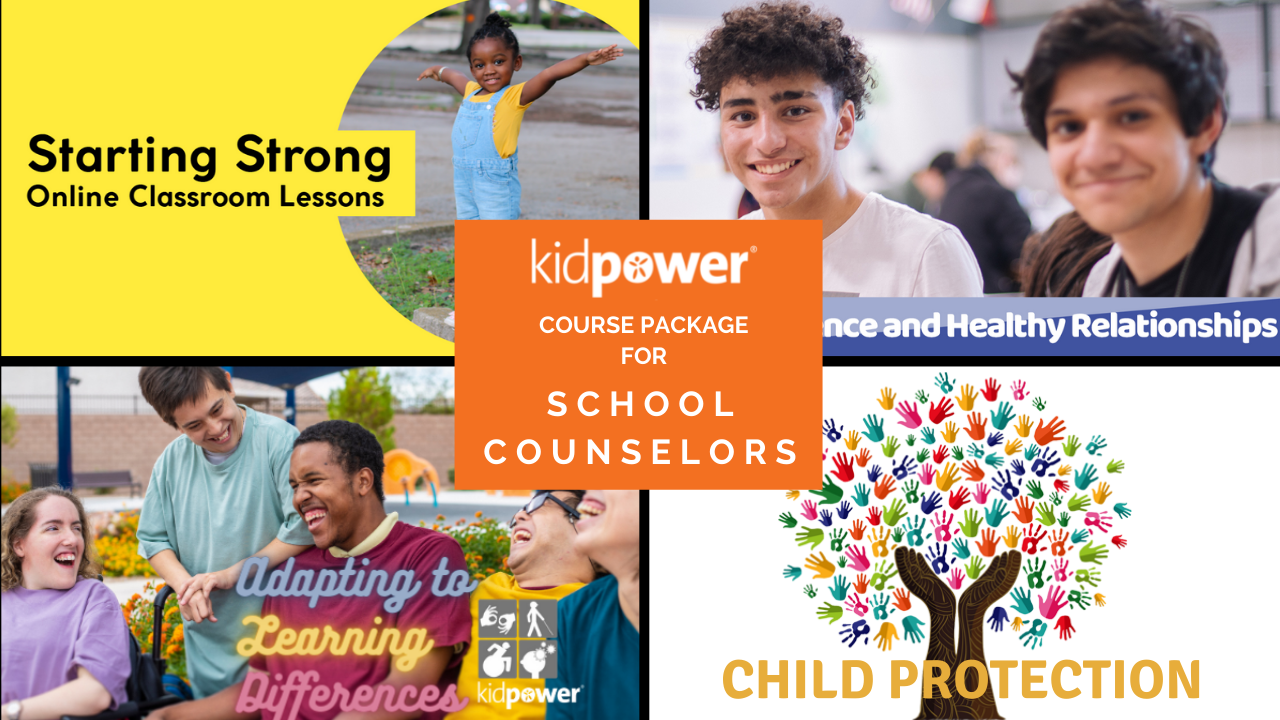 Increase your 'People Safety' skill set


Learn from the experts


Hands on, fun practices to do with students


Personal copies of materials


Courses to support safety with students of any age or ability

Lessons to teach students of different ages & abilities

These courses provide step-by-step instruction and video lessons you can either present directly to a classroom or emulate so you can teach these lessons yourself. Each course comes with downloadable materials and take-home information about the skills taught.

Training courses to increase your teaching skills

Each course for professionals hands demonstrations of how to practice a safety skill with students, adapt them, provides role-play examples, shows people learning to teach so you can learn from them, and offers personal copies of workbooks. Grow your skills to teach safety to others in relevant ways to their ability, age, and life situations.

Courses included
School Counselor Course Package

Classroom lessons & professional trainings
School Counselor Course Package

Classroom lessons & professional trainings